REMAY® cares about safe, eco friendly products - and we formulate accordingly. They believe in recyclable packaging, paraben/sulfate-free formulations without animal cruelty. They use recyclable containers and real organic coconut & tea-tree oil to moisturize & protect your skin from your razor.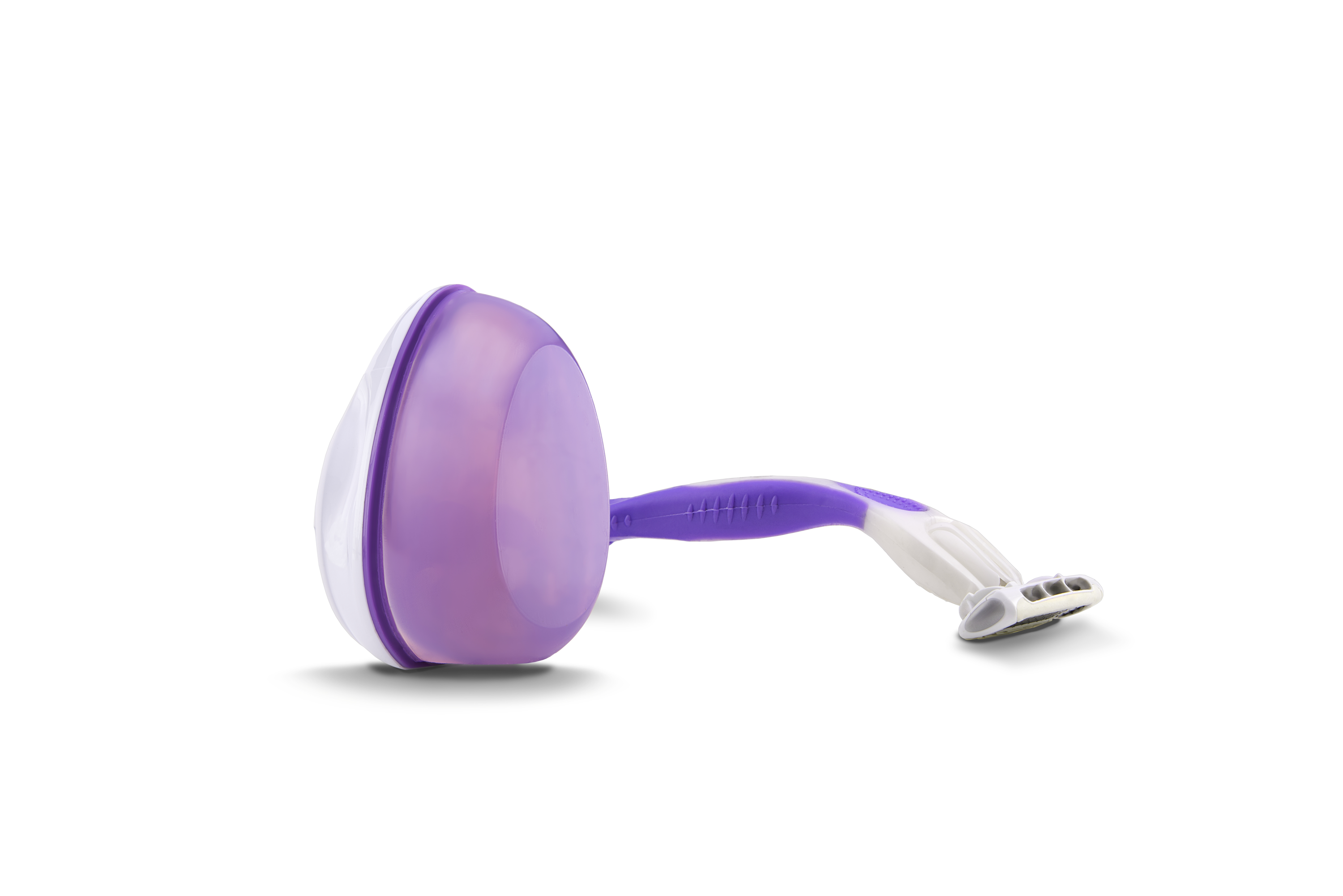 ---
    Protect your skin from your razor with a premium gel like no other. With organic coconut oil to moisturize and tea tree oil to cleanse, say goodbye to skin drying soaps and messy shave creams. A light fresh fragrance of vanilla sugar and ~30 shaves/bar will have you looking forward to each shave.
    A clear micro-barrier™ protects and moisturizes the skin with coconut oil while tea-tree oil acts as a gentle skin cleanser. The ergonomic applicator is designed so you can quickly shave in-or out of the shower, where ever you prefer to shave.
---
---
When the shave gel is wet, it becomes very slippery through a natural process called organic microscopic hydrophobic and hydrophilic interactions that change the surface tension of water.
This produces a protective, translucent micro-barrier™ that allows your razor to closely glide over your skin.
The PH is set to be close to the PH of the skin for a comfortable feel without dryness. It's easy as 1,2, and 3.
---
---
It replaces shaving cream with a fun moisturizing gel bar that conveniently fits in the palm of your hand. REMAY Glide Shave is designed to be very moisturizing, gentle and convenient for every day use in the shower, over the sink, in the bath, while traveling, or in your gym bag.
Light and fresh. We understand that you do not want your shave gel to be your scent of the day. This is why we use a very light vanilla sugar base with a hint of tea-tree oil that creates our non-lingering signature scent. The coconut oil scent is non noticeable. It is often describes as "mildly sweet yet light, airy, clean, crisp and fresh."
30+ full body shaves per bar. That's a lot of shaves! It depends how often you shave but generally each bar will last 2-3 months.
It's for both. For men, it works best when used in or immediately after a shower to allow hairs to soften from the water. Use a sharp razor to prevent "tug & pull" and REMAY to lubricate, protect and hydrate the skin.
What areas can it be used on?
REMAY Shave Gel Bar is designed to be used everywhere. It will protect skin anywhere on your body from your razor. Face, legs, underarms, chest, back, anywhere!
Is this product Cruelty-Free
All of Mistura and Remay's products are 100% Cruelty-Free.